Learn more about interacting with Utah's native reptiles and amphibians in the wild!
By Megen Kepas, UDWR Native Herpetology Coordinator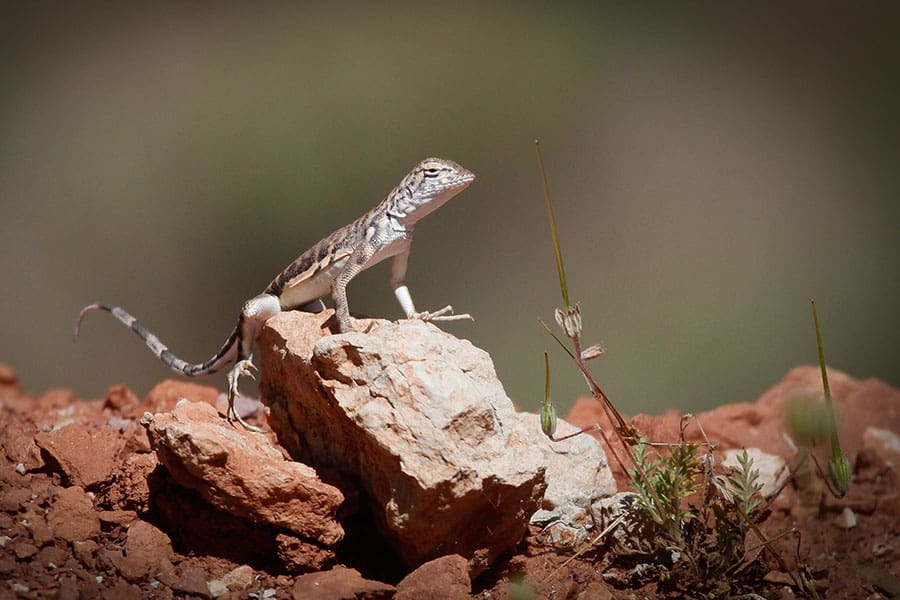 [Originally posted by the Utah Division of Wildlife Resources]
Spring in Utah brings with it the emergence of wildlife. In particular, reptiles and amphibians begin to come out of their winter shelters and disperse onto the landscape. These animals are ectotherms, which means that they depend on an external heat source (the sun) to gain the energy needed for movement and activity.
From mid-spring to early summer, reptiles, amphibians and other animals are on the move looking for food and mates! You may see garter snakes out together in big groups or hear frogs calling in the evening.
With so many of these animals becoming active this time of year, I would like to answer a few general questions about Utah's reptiles and amphibians, and share some best practices for how to interact with them.
Herpetology basics
QUESTION: WHAT IS HERPETOLOGY?
Answer: Herpetology is the study of reptiles and amphibians. Sometimes these animal groups are collectively referred to as "herpetofauna" or "herps."
Remember: Rattlesnakes, Gila monsters, desert tortoises, boreal toads and Columbia spotted frogs are prohibited from being handled or tampered with in any way. Photograph from a safe distance, and leave them be.
Where herps are located and how to identify them
QUESTION: WHY ARE HERPS SO DIFFICULT TO FIND?
Answer: Many herps — especially snakes! — can be quite difficult to find. Due to their temperature requirements, most reptiles and amphibians are only out at certain times of the day. Some reptiles and amphibians are more active at night and are rarely seen during the day. In addition to temperature and sun exposure, changes in moisture and even barometric pressure can determine when an animal will come out and for how long.
QUESTION: HOW DO I FIGURE OUT WHAT SPECIES EXIST IN UTAH?
Answer: The full Utah Field Guide is available online, where you can navigate to the Reptiles or Amphibians pages.
QUESTION: WHERE ARE MOST OF UTAH'S REPTILES AND AMPHIBIANS LOCATED?
Answer: Because herps are so difficult to spot, it can be hard for biologists to locate a substantial number of animals with a limited number of trips to specific places at certain times of the year. Community scientists have allowed us to fill in some of these gaps by recording sightings in iNaturalist. By contributing photos and location data through iNaturalist you can help the state of Utah gain valuable information about where our reptiles and amphibians are and when they are in an area. Join the Herps of Utah iNaturalist group to learn more!
QUESTION: WHAT IF I NEED HELP WITH IDENTIFICATION?
Answer: Again, the Herps of Utah iNaturalist group is a terrific public resource. When you photograph an animal and submit it to the Herps of Utah group, expert herpers can either verify your ID or help identify the animal in your photo for you.
QUESTION: HOW CAN I TELL IF A SNAKE IS VENOMOUS?
Answer: If you are not sure whether a snake may be venomous, the best thing to do is to keep a safe distance and leave it be. Don't attempt to move rattlesnakes from trails — go around them instead.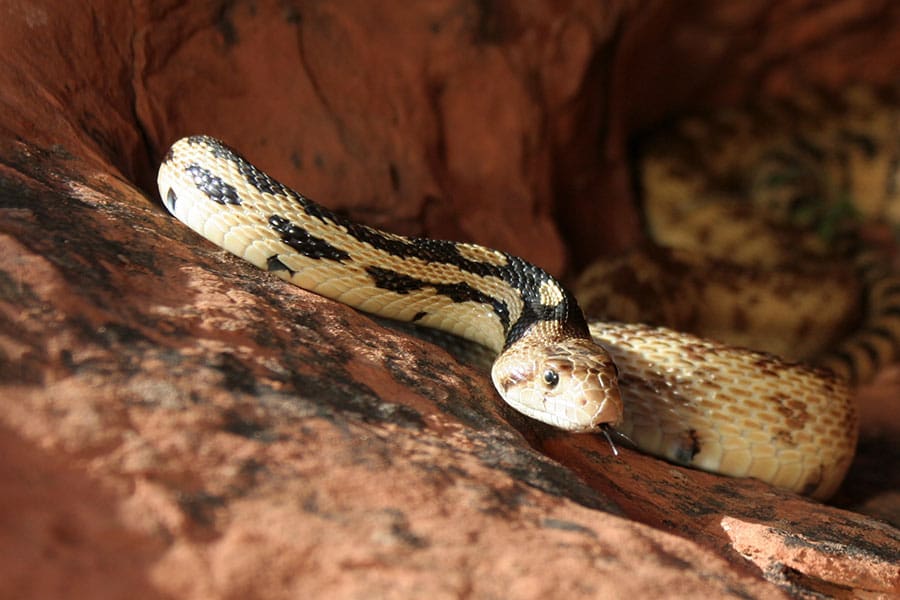 How you can help herps
QUESTION: WHAT ARE SOME THINGS I SHOULD AND SHOULDN'T DO WHEN LOOKING FOR HERPS IN THE WILD?
Answer: When you're out looking for animals, be sure to follow ethical interaction and collection methods.
Watch where you step and do not destroy the animals' habitat.
Return rocks, logs and other cover objects to their original positions.
Respect private property boundaries.
Only handle the animal for the minimum amount of time necessary to photograph or identify it.
QUESTION: HOW CAN I MAKE SURE THAT THE INFORMATION I COLLECT AND SHARE IS USEFUL?
Answer: For species and location data to be recorded into the iNaturalist database it needs to be verifiable. That means you need to provide great supporting information. There are three ways that you can provide a high quality report (called a voucher) when you spot herps in the wild.
Step 1: Take high quality photosThe first step is to take many detailed photos that will allow scientists to validate the species ID. The preferred way to photograph an animal is from several feet away and at an angle that allows the back and side of their face to be visible.
Step 2: Get accurate location informationTake accurate location data. If you are using the iNaturalist app you will need to make sure that you have given the app permission to use your location data. Using exact location data rather than approximate location data is ideal. The higher the resolution, the better the record!
Step 3: Take the road less traveledBranching out and taking a less commonly traveled road or trail can lead to a new discovery! Unique records from "the road less traveled" can result in a new voucher from an area where there isn't any previous data. Records submitted from popular hiking trails and common "road cruising" spots are still valuable, but new records from unexplored areas can tell us much more.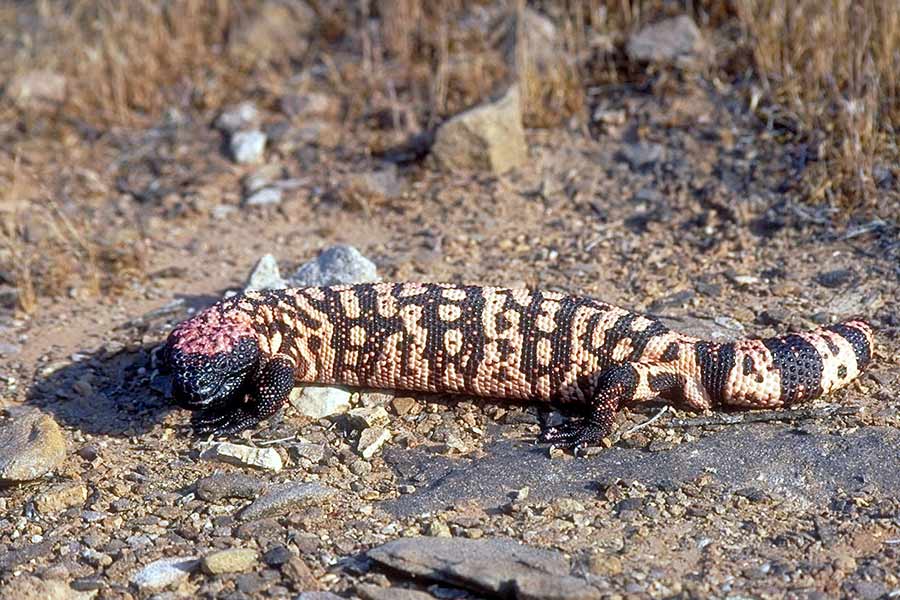 Rules and regulations for collecting wild reptiles and amphibians
QUESTION: ARE THERE LAWS THAT I NEED TO FOLLOW IN ORDER TO HANDLE OR COLLECT HERPS? HOW DO I LEARN ABOUT THEM?
Answer: Utah has classifications for the collection and possession of wild reptiles and amphibians, and there are rules for species you can collect and species that are prohibited. The Utah Division of Wildlife Resources website also has information about which animals can be handled, how to obtain a permit, and how many can be collected (if allowed). You can also read through the full administrative rule for detailed information about herpetology regulations.
QUESTION: HOW DO I REPORT POACHING OR TAMPERING?
Answer: If you see or suspect poaching, harassment or illegal tampering of animals you can report it by submitting a tip via phone call, text, the DWR Law Enforcement app or email.
Happy herping!
Learn more
---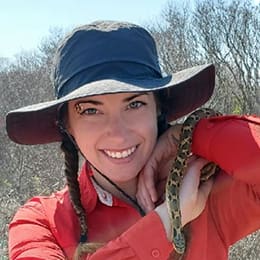 Megen Kepas is the Native Herpetology Coordinator for the Utah Department of Wildlife Resources. She grew up in central Utah and has been fascinated with Utah herps and the red rock desert since childhood. She completed her PhD in Herpetology and Organismal Biology at Utah State University.